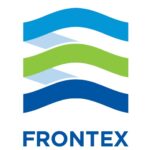 Frontex - European Border and Coast Guard Agency
For our client FRONTEX the European Border and Coast Guard Agency, we are looking for candidates for the following position:
Administrative Assistant
Key responsibilities of the position:
to provide administrative support in general administrative procedures;
to support the document flows and archiving;
to support in drafting notes, letters, reports and follow ups on documents;
to carry out data entry and support an administration and monitoring of electronic databases;
to support in preparation and evaluation of internal trainings;
to assist in the organisations of online and physical meetings and drafting minutes as necessary;
to assist in handling correspondence, arranging missions, flights' bookings and agenda management;
to support the preparation and follow-up of financial commitments and documents;
to archive invoices, payment records and bank statements;
to support in the preparation of procurement requests and reimbursement of claims in line with the financial rules in place;
to support in the review and preparation of documentation attached to claims, invoices and requests for payments;
to provide assistance in preparation, implementation and monitoring of contracts;
to assist in the preparation of statistical data (tables, graphs and charts);
to support in drafting reports in various areas related to Frontex activities;
to track and report on team hours and file expense reports;
to monitor functional mailboxes and communicate with internal and external parties;
to perform basic administrative tasks as copying, scanning, etc.
Requirements:
Education: successfully completed secondary education related to the business needs.
Work experience: at least 1 year of professional experience in the specific area depending on the business needs.
Computer skills: very good skills in the main MS Office software (Word, Excel, Outlook).
Language skills: very good command of both written and spoken English (at least B2) / knowledge of additional EU language
Personal skills:
high level of responsibility and ability to work independently;
high level of service orientation;
ability to work under pressure and experience in organizing work and prioritizing
accordingly;
ability to communicate efficiently at all levels internally and externally and in appropriate
manner;
strong sense of accuracy and attention to detail;
high level of discretion and ability to handle confidential matters;
proven organizational skills;
ability to adapt to a dynamic working environment;
ability to learn new skills and software;
ability to work in a team.
We offer:
contract of employment through the Employment Agency
monthly remuneration: 7.500-8.500 PLN gross
medical care, sports card
opportunity for development and promotion
work with professionals
Please be advised that only resumes in English will be considered.