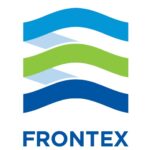 FRONTEX - European Border and Coast Guard Agency
For our client FRONTEX the European Border and Coast Guard Agency, we are looking for candidates for the following position:
Statistician
Key responsibilities of the position:
to complete and oversee a variety of professional assignments involving the systematic collection,
compilation and interpretation of numerical data;
to produce charts, tables and graphs related to the statistical analysis;
to prepare statistical reports, analysis of statistical tables, charts and graphs;
to assist in the interpretation and evaluation of research results;
to develop easy-to-analyze samplings techniques and processes.
Requirements:
Education: university degree in statistics, economics or econometrics (at least bachelor degree)
Work experience: at least 2 years of professional experience in statistical consulting
Computer skills: proficiency in the Statistical Analysis System (SAS), very good knowledge of the main MS Office software (Excel, Word, Outlook)
Language skills: very good command of English, both spoken and written (at least B2)
Personal skills:
ability to handle confidential matters and high level of discretion;
high responsibility and ability to take initiative;
high level of service orientation;
ability to work under pressure and experience in organizing work and prioritizing accordingly;
ability to communicate efficiently at all levels internally and externally and in appropriate manner;
ability to work in a team.
We offer:
contract of employment through the Employment Agency
monthly remuneration: 10.000 – 11.000 PLN gross
medical care, sports card
opportunity for development and promotion
work with professionals
Additional important information:
Please be advised that only resumes in English will be considered.
Due to the employment regulations for the Agencies appointed by the European Union, we would like to inform you that the prerequisite for taking part in the recruitment is to be a citizen of a European Union country, all kinds of other work permits are not accepted.