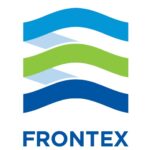 FRONTEX – the European Border and Coast Guard Agency
For our client – FRONTEX – the European Border and Coast Guard Agency we are looking for candidates for the following position: 
IT Assistant in Capacity Building Division / Engineering and Acquisition Unit
Location: Warszawa, Śródmieście
Reviewing technical documentation related to information communication and technology by identifying the technical solutions to be proposed by the ICT suppliers/service providers in the context of meeting expected end user needs, system configuration constraints, alignment with Frontex ICT system configuration and/or policy, data protection and security obligations;
Contributing to coordinate the ICT activities in EAQ;
Representing its end users, and interfacing the external ICT suppliers/service providers who deliver the technical services; Under the supervision of EAQ Project;
Contract Manager, act as technical expert to monitor and control ICT related tasks as derived by the portfolio initiatives and/or procurement activities; Maintaining the list and configuration (inclusive of lifecycle management) of ICT subsystems, equipment, devices, etc. installed in the technical assets owned by Frontex;
Process documentation/ Product design/ manufacturing/ acceptance/ operations: Supporting EAQ in the preparation of ICT documentation planned during the systems development lifecycle and establishing ICT procedures while contributing to products acceptance tests.
Requirements:
Education: successfully completed secondary education related to the business needs, IT area preferred.
Work experience: at least 2 year of professional experience in the specific area depending on the business needs.
Computer skills: very good skills in the main MS Office software (Word, Excel, Outlook).
Language skills: very good command of both written and spoken English (at least B2) / knowledge of additional EU language
Personal skills:
Hgh level of responsibility and ability to work independently;
High level of service orientation;
Ability to work under pressure and experience in organizing work and prioritizing accordingly;
Ability to communicate efficiently at all levels internally and externally and in appropriate manner;
Strong sense of accuracy and attention to detail;
High level of discretion and ability to handle confidential matters;
Proven organizational skills;
Ability to adapt to a dynamic working environment;
Ability to learn new skills and software;
Ability to work in a team.
We offer:
Contract of employment through the Employment Agency;
Daily remuneration: 81,12€ net;
Medical care, sports card;
Opportunity for development and promotion;
Convenient location of the office – the centre of Warsaw;
Work with professionals.
Number of vacancies: 1
Application deadline: until September 25, 2023
Please be advised that only resumes in English will be considered.